Important communication about Coronavirus (COVID-19) in Naxos
Dear fellow travellers,
With the news dominated by Coronavirus (COVID-19), I wanted to get in touch and let you know that we are vigilantly implementing enhanced protocols to ensure your safety.
We are closely monitoring the guidance of the World Health Organisation along with local advices regarding the spread of the virus and our focus is to ensure we meet customer needs whilst keeping everybody safe, from our staff to local population, including other travellers and you, our loved customers.
Extenuating circumstances policy
Seasonal accommodation tourist units in Greece will remain temporarily closed until April 30th, 2020 by ministerial decision.
This is a difficult time, and lots of people aren't able to make their trips. No one should feel obligated to travel if they don't feel comfortable at the moment. For that reason, our extenuating circumstances policy will now apply to eligible reservations booked on or before March 14th and with activity date between April 1st and April 30th.
In simple terms, it means that for eligible reservations:
you can cancel reservations without worrying about cancellation charges.
you can modify your booking for any date in the future we are operating
We will continue to review the application of our extenuating circumstances policy. Please monitor the policy page for updates and new information.
To make any changes to your booking, please contact us.
Your safety is our highest priority and we truly appreciate the trust that you place in our team and our company. We look very much forward to having you onboard, we have plenty of new surprises for you this season!
Best regards,
Jerome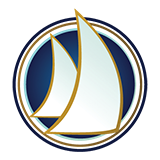 A propos de l'auteur: Jerome Bajou
Jerome est Français. Il a vécu a Paris, a Londres et dans le pacifique sud. Il vit maintenant a Naxos, depuis les 9 dernières années ou il a rencontré sa femme. Jerome a navigué en Croatie, en Italie, en Grèce, dans les iles canaries et dans le pacific. Il est reconnu RYA Yacthmaster™.