NEW: Shop online exclusive souvenirs gifts
For those of you who follow us on instagram, you are most probably aware of the opening of our online shop. (If you don't follow us, now is the good time!)
The problem
We worked during our off season on this project because we wanted an answer to the "pictures of the cruise" issue. Most sailing companies give you (sell you maybe) a DVD after your cruise. Some, an old CD-R. We tried the DVD thing, it felt so 90s!
For years, we just sent an email with a link to a zip file. It was working ok, but people had to download all the pictures, sort the ones they like to keep them safe somewhere, didn't work on iPhone, and, here is the problem, they forgot about them. We needed a disruptive solution, a serious innovation.
The solution
We came up with the idea of an online gallery where you could connect to see pictures and videos taken during that day, download the ones you liked, and share them directly with your friends and family on your social networks. As long as we are alive, your pictures will be available to you online, like in a cloud, professionally backed up so you don't have to worry about loosing them. Ever. Cool!
The cherry on top of the cake
So we have this cool gallery, but you still need to connect to it to see your pictures. You will not see them very often unless you stick them on a wall, or on you fridge. Wait. What ? YES! We need a tool where you can choose the pictures you like and do something in the real world with it!
Enters Xanemo Online Shop. After a cruise with SY Xanemo, whether it is a semi-private or a private tour, private access to our e-shop will be given to you where you can select a range of products to make your memories last forever. Photobooks, Polaroid prints, posters, ... We have every size, for every budget!
The mini cherry on top of the cherry on top of the cake
Postcards! You can send a postcard made from a picture taken during your cruise! Just select the picture, write your text, the recipient details, et voila! A high quality, real postcard will be delivered to their door, anywhere in the world! Prices start at 2 euros, shipping included!
And we also designed some cool postcards you can send to your colleagues if you are not comfortable sending a picture of yourself in a swimming suit with a glass of wine.
Also, we thought that since we were at it, we would spend a bit of time to design some cool souvenirs for you to send to your friends, or directly to your home. No more added luggage weight, exclusive designs (the only way to get the products you see on this website, is to buy them on our e-shop), and secure checkout.
Now open for everybody!
You can already shop online, we are ready to deliver to your door any of the souvenirs and gifts listed. Everybody can order, no need to be a former guest.
Since the COVID-19 crisis, the 2020 season still looks uncertain, and we hope this can also be a way for you, to show your support in these difficult times.
Thank you so much, feel free to follow our dedicated instagram account @xanemoeshop, and don't hesitate to send us pictures of your souvenirs at home, or the clothes from the shop!
Stay safe!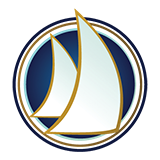 A propos de l'auteur: Jerome Bajou
Jerome est Français. Il a vécu a Paris, a Londres et dans le pacifique sud. Il vit maintenant a Naxos, depuis les 9 dernières années ou il a rencontré sa femme. Jerome a navigué en Croatie, en Italie, en Grèce, dans les iles canaries et dans le pacific. Il est reconnu RYA Yacthmaster™.