Private cruises
Luxury and executive service, sail around Naxos, for one day, a week, or more!
Private charters

Rating: 4.9 - 40 reviews - Price: From € 1000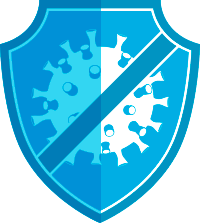 Health & safety measures related to COVID-19
We are doing our best to make this experience safe. Here are a few measures we took to help staying healthy while providing the best enjoyment possible.
Experience must be booked online in advance to avoid crowd
All customers touch points are frequently disinfected
All protective equipment is provided (masks, gloves, hand sanitizer)
Temperature checks are mandatory for guests and crew members
To read more about the measures we put in place to keep you safe, read our Health & Safety measures page.
Dream large, live larger! Our private charter are tailored to your exact needs. Duration, destination, theme, we take care of it!
Contact us and let us know your idea, we will help you make it happen!
A three days cruise idea
We set sail from Naxos in the morning of the first day, heading to the south of Naxos. Our first stop is at Rina cave where we will explore the famous cave in this bay accessible only by boat. After a nice swim, we will head to Kato Koufonisi for lunch. This island is uninhabited and therefor is a great place for relaxing and barbecuing. In the afternoon, we will go to Pano Koufonisi, to the main marina where we will spend the night.
After a fresh and locally sourced breakfast onboard, we will set sail to Pori bay, on the east side of Pano Koufonisi. After exploring the surroundings and snorkeling, we will go to Schinoussa where we will have lunch in a protected bay and relax. In the late afternoon, we will go the the port of Schnioussa to spend the night.
After another generous breakfast onboard, we will set sail to the south of Iraklia to dive and see an airplane wreck from World War II. We will then go to Iralkia's main port for lunch. In the afternoon, we will set sail to Naxos, with a last dive at Alyko beach, on Naxos west coast.
More private cruises ideas
A wedding proposal cruise: You love her and want to make this day special. How about a night on boat anchored in a deserted bay ?
A few days away from everything: Because sometime, you just need to get away from everybody and rebound with your family.
Travel in style: You flight private to Naxos, let's sail private!