Our beautiful sailing day tours
Naxos Sailing day tours

Rating: 4.9 - 132 reviews - Price: From € 115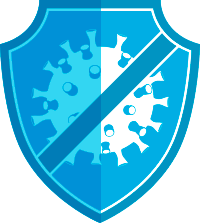 Health & safety measures related to COVID-19
We are doing our best to make this experience safe. Here are a few measures we took to help staying healthy while providing the best enjoyment possible.
Experience must be booked online in advance to avoid crowd
All customers touch points are frequently disinfected
All protective equipment is provided (masks, gloves, hand sanitizer)
Temperature checks are mandatory for guests and crew members
To read more about the measures we put in place to keep you safe, read our Health & Safety measures page.
A perfect all inclusive, adults only day sailing cruise from bay to bay, island to island, discovering the small cyclades and the beautiful sea life.
We set sail at 8:30am and come back around 6:00pm.
We usually go to the south of Naxos and the small cyclades but it really depends on the weather. We go south to the small cyclades, exploring a small paradise. Snorkeling, swimming, or just floating, it is your call! Your lunch will be served, prepared onboard with local products.
We offer a variety of destinations. All cannot be done in one day. Exact destination are subject to weather and is selected by your skipper only to ensure a safe and amazing day.
Your sailing day tour at a glance

Lunch included

Drinks included (beer, wine, etc)

Pictures of the day

12 people onboard maximum

16 years old minimum

A full day at sea
Routes may vary depending on weather conditions. Your skipper will choose the best destination to ensure the greatest experience, every time.
All our cruises are no-smoking only.
What to take onboard ?
Don't forget your sunglasses, sunscreen, swimming suit, beach towel and a hat! If you're snorkeling for a hobby and have your own gear, feel free to take them with you (even though we are fully equipped).
Book now
People are also interested in