Sunset cruises from Naxos
A whole day feels too much of a trip ? Want to spend some quality time with your friends or family ? This is for you!
Sunset cruises

Rating: 5.0 - 20 reviews - Price: From € 500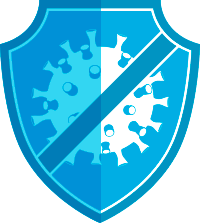 Health & safety measures related to COVID-19
We are doing our best to make this experience safe. Here are a few measures we took to help staying healthy while providing the best enjoyment possible.
Experience must be booked online in advance to avoid crowd
All customers touch points are frequently disinfected
All protective equipment is provided (masks, gloves, hand sanitizer)
Temperature checks are mandatory for guests and crew members
To read more about the measures we put in place to keep you safe, read our Health & Safety measures page.
A nice swim in Santa Maria bay in Paros before having some champagne while watching the sun hiding behind the horizon line...
We set sail at 6:30pm and come back right after the sunset (9-9:30pm during summer).
We go to Santa Maria in Paros, which is 40 minutes from our base. Beautiful swim in blue waters during sunset.
What to drink
Our cellar is quite impressive! From iconic French Champagne (Dom Perignon, Moet & Chandon, etc) to Italian Prosecco, everything is possible! Drinks sells by the bottle. Contact us to choose your drinks!
Gourmet snacks
Either it is a nice fruit platter, either it is a great naxian cheese plate, we have some great ideas for you to choose from!
What to take onboard ?
As we will come back by night, a jumper can be useful to keep you warm. Humidity is higher on sea and we feel the cold while sailing, even in August. Take your swimming suit and a beach towel if you plan on swimming during sunset!