How to travel to the cyclades ?
The cyclades
These islands are most probably what you have in mind when you close your eyes and think about greece. It is a group of 24 inhabited islands (and 220 total isles). White churches with blue domes, the majestic bougainvillea vines blossoming, and the turquoise water of course!
Each island has its own vibe, and it is very important that you pick the correct islands if you want to enjoy your holidays. A clubbing week in Mykonos is probably not the best you can plan with your baby, right ? Take the time to understand what you are looking for. Santorini for example is really famous in Asia thanks to its romantic and luxurious hotels and views. Milos is well known for its coast line and has a great amount of different beaches. Naxos, is getting known as a great alternative to Santorini or Mykonos. People are getting sick of the mass tourism and these narrow street where you can not even walk in August and prefer some bigger island, less famous, but as beautiful as the most famous Cycladic islands.
Getting there
You can fly to a numerous of islands (Milos, Mykonos, Naxos, Paros, Santorini, Syros, etc) or you can take ferries. It is really common here, and you will have most probably more than a choice to get to the island you picked.
What to do
Swim, sail or snorkel of course! And why not, all three rolled into a great adventure! A Naxos sailing tours is something you cannot miss! Plus, it gives you an opportunity to explore the surrounding islands, the famous Small Cyclades (a.k.a Lesser Cyclades).
You should also keep some time to have a walk in the main old town on each island you go (it is called "Chora" most of the time). These tiny street were meant to confuse invaders and hide and are now home to a lot of shops, art galleries, restaurants and bars.
What to eat and drink
Talking about restaurants and bars, a grilled octopus with ouzo must be one of your meals. If the ouzo taste too strong for you, you can replace the water with some lemonade (Fanta lemon for example). It gives it a sweet taste, and the lemon goest terribly well with it! It is still an alcoholic beverage though, so drink responsibly.
Naxos is well know for its meat, whereas Schinousa is famous for its chickpeas puree. Again, each island is different and yet so close!
Where to stay
Greece is a world famous destination, so you can expect plenty of choice! From some famous Relais & Chateaux in Santorini to some amazing boutique hotels in Paros, the sky is the limit!
Airbnb is also available on most of the islands.
When is the best time
June or September are ideal for nicer weather and less people. August may be more windy as the Meltemi blows. Culturally speaking, Orthodox Easter is a fascinating time to visit the cyclades as each tiny island celebrates this time of the year with fireworks, dances, and religious parades. There are some dishes that Greeks eat only at that time of the year!
Conclusion
The cyclades are an fantastic archipelago to visit, even in winter, depending on your hobbies. Our favourite time of the year is May/June as the weather is great, the sea starts to be hot but the islands are not too crowded yet!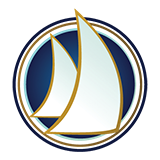 A propos de l'auteur: Jerome Bajou
Jerome est Français. Il a vécu a Paris, a Londres et dans le pacifique sud. Il vit maintenant a Naxos, depuis les 9 dernières années ou il a rencontré sa femme. Jerome a navigué en Croatie, en Italie, en Grèce, dans les iles canaries et dans le pacific. Il est reconnu RYA Yacthmaster™.