This Dolphin saving operation in Naxos will warm your heart
The news spread itself quite quickly on this windy winter day. A baby dolphin, completely disoriented was found in Kastraki beach. The beach was open to the strong winds blowing that day, and Nature had some sad plans for this little mammal. That was without taking into account the determinism, great knowledge and devotion of the Naxos Wildlife Protection Association.
The dolphin was fighting for its life, but with such great waves, it was pushed again to the rocks and finally got its nose and sides injured. Quickly the association officials took the decision to change beach in a last attempt to save this wild life. Baby dolphin had to be moved to a more sheltered beach and got its first car ride, and hopefully its last.
With the great help of a few inhabitants of the area, and the Naxos Coast Guards, the dolphin was released in a sheltered bay where he stayed under human's supervision for a while. Moving the dolphin by the road was not easy as people had to keep him wet at all times.
The great news is that it started swimming away from the shore, showing good signs of strength. The reasons why all of this happened is still unclear though.
Teaming up was key to success
What is clear is that this operation was a great success as it saved the life a baby dolphin. All of this worked thanks to the great people present on site, helping each other, as one great team. Working together was the right thing to do, under the supervision of the Naxos Wildlife Protection Association who just know how to handle such situations.
Seeing dolphins in nature
During our day sailing trips, we often have customers who haven't seen a dolphin in its real environment. When we are lucky enough to have them play around our bow while sailing, it changes the whole experience. We have found from our personal experience that they tend to be attracted by vibrations, maybe from the noise that it makes in the water. Also, as they are great players maintaining a certain minimum speed is key to keep them around playing. Also, it looks like the period of the year has an incidence as we meet them more often from April to June.
How to help the wildlife Association
As any association in the world, donating money is a fantastic way to help. People can also give some of their time to help around.
In late 2018, we went with them sailing to Schinousa to clean the main port. You cannot imagine the amount of garbage removed from the sea that day! From old tires to plastic bottles, plates and even a cooking pot!
We work with the sea, in alchemy with wildlife, and it is our duty to take as much care of it as we can. Everybody can help, starting by recycling more. Dolphins will thank you by playing with us more often!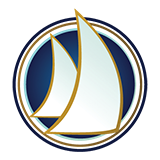 A propos de l'auteur: Jerome Bajou
Jerome est Français. Il a vécu a Paris, a Londres et dans le pacifique sud. Il vit maintenant a Naxos, depuis les 9 dernières années ou il a rencontré sa femme. Jerome a navigué en Croatie, en Italie, en Grèce, dans les iles canaries et dans le pacific. Il est reconnu RYA Yacthmaster™.