Greece awarded the second best beaches in the world!
The World Tourism Organization (UNWTO) announced on Tuesday the highest quality beaches award for 2019 and only spain ranked higher than Greece (534 blue flags versus 669).
What's a Blue Flag ?
The blug flag label is a sign of excellence in life saving facilities, water quality, accessibility and information available to the public regarding the surroundings nature. It is awarded by the Foundation of Environmental Education (FEE) based in Copenhagen (Denmark).
The award is attributed for one year, and inspectors will make surprise visits in july in august to make sure that criteria are maintained to their high quality standards.
How Greece is performing ?
Greece has been awarded the second greatest number of Blue Flags this year with a total of 515 beaches, 15 marinas and 4 sustainable tourism boats. In comparaison, Spain (awarded first) has 566 beaches, 98 marinas resorts, and 5 sustainable tourism boats operators.
What about Naxos ?
Naxos itself has 3 beaches awarded Blue Flag! Agios Giorgos, Plaka beach and Agios Prokopios beach where we sometime anchor during our sunset cruises. It is worth noting that we follow these 3 beaches during our day sailing tours.
No beach in the small cyclades archipelago has been awarded, which is great room for improvement. 4 beaches have been awarded on Paros island, and 3 more on Ios island. You can see a complete map on the official blue flag website.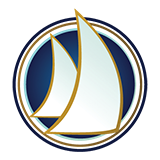 A propos de l'auteur: Jerome Bajou
Jerome est Français. Il a vécu a Paris, a Londres et dans le pacifique sud. Il vit maintenant a Naxos, depuis les 9 dernières années ou il a rencontré sa femme. Jerome a navigué en Croatie, en Italie, en Grèce, dans les iles canaries et dans le pacific. Il est reconnu RYA Yacthmaster™.