Top things to do in Naxos - The ultimate guide
Naxos is the biggest island of the cyclades, and is ideally located right in the middle, between the most famous Cycladic islands: Mykonos and Santorini. It is also very close to the famous island of Paros.
Mount Zas is the highest mountain in the cyclades and is a perfect trap for clouds, having for direct results an increased amount of rain. This makes Naxos the most fertile Cycladic island. Naxos is famous for it potatoes, and its olives.
The capital is Chora (also known as Naxos Town), situated on the northwest coast. Home of the main port where we depart for our sailing tours.
This is a guide to what to do in Naxos.
Portara
Source: greeka.com
Portara is the first landmark you will most probably see if you arrive by ferry. It is a marble frame, a door if you will, measuring 6 meters high and 3.5 meters wide. It is what's left of the famous Apollo temple, started in the 6th century BC and never finished.
The legend says works have been stopped due to a earthquake, everything collapsed except the door. (What an irony!)
The remainder of the temple's stone has been used to build the Kastro, the famous castle of Naxos, but fortunately for our eyes, the door remained untouched. (Most probably due to its weight and size).
Nowadays, the small island where Portara stands is connected to Naxos by a very nice pathway, making Portara an amazing place to go for sunset. You'll see the sun setting right behind the mountains of Paros.
It is so beautiful that the place may be over crowded during peak season. A good alternative is sunrise, over Naxos old town. Also, due to the heat of summer's months, going for a walk at midday might be a solution, bring your hat, your sunscreen and some water.
Visit the old town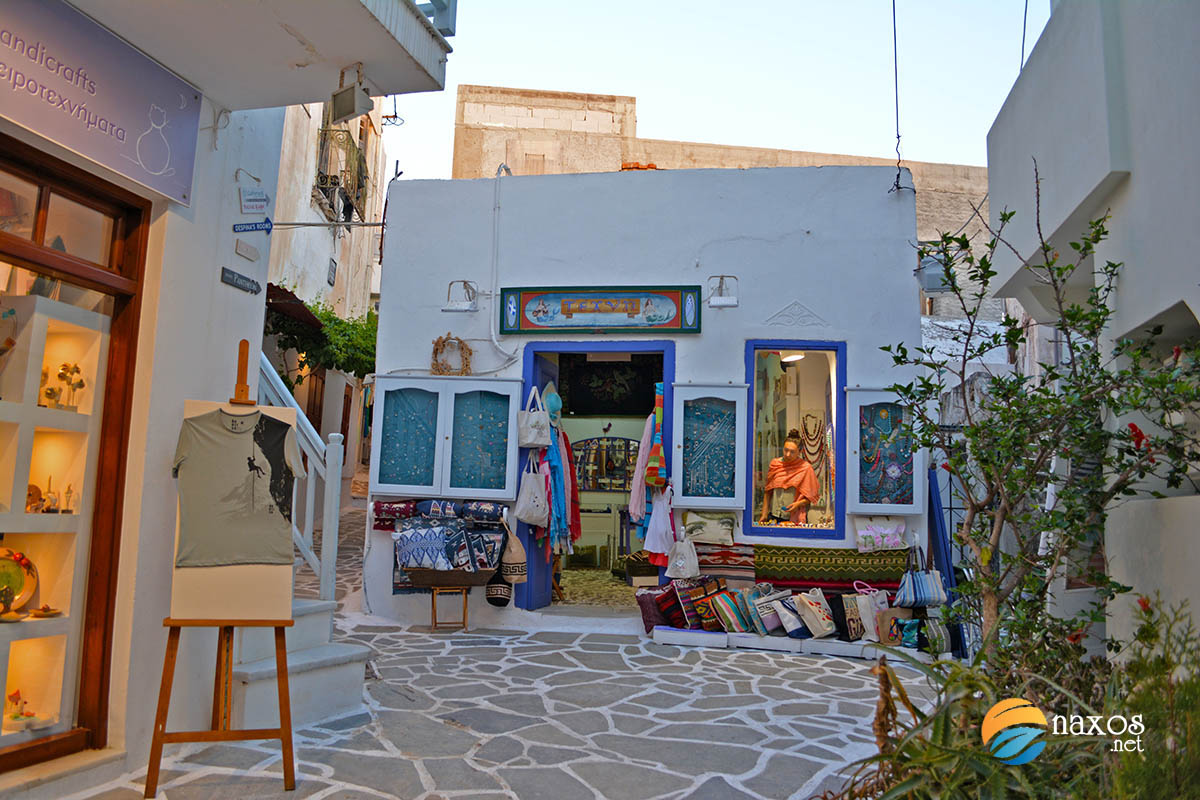 Source: naxos.net
Behind the main harbor is a complex labyrinth of little alleys and narrow streets, and it goes all the way up to the Kastro, Naxos famous castle. Wandering in the old town is an amazing way to spend a windy day.
This historic center is traffic free, but out of peak season you may encounter some motorbikes. They are noisy so you will hear them, and they also are very careful as they know the place very well and they are aware of travelers walking around and getting lost. If you do get lost in there, keep in mind that the higher you go, the closest the the Kastro you will be, the lower you go, the closest to the harbor.,
It is also a nice visit if you are looking for souvenir shops, handmade jewelry, tavernas, bars and cafes. Keep in mind that Greece respects siesta time, or low noise time at least, so there is a good chance all shops will be closed in the afternoon. You will find them open again at night, and until quite late.
Villages tour
The island is amazingly large, and this is something we found people had trouble to understand from reading the map while planning their trip to Naxos. If you are staying at Naxos for enough days, we suggest you rent a car or an ATV and go to explore the villages. (Cars are not that expensive, but are much more comfortable than ATV, and they have air condition. After a few hours under the sun sitting on your noisy ATV, you will regret not having rented a car. We warned you!)
Depending on the time you have in Naxos, you may consider exploring different part of the island. The first nice tour you can do is checking out the Kouros. They are unfinished statues from the 7th and 6th centuries BC. The state has developed some signage so you can learn all about it, so we won't spoil you here. Just go and see them all! It is a nice exploration.
You may also consider going to Filoti, the biggest town of Naxos after Chora. It's position is quite central, i.e. lots of roads start from this village making it a mandatory passage. It is worth a walk, and maybe a coffee as well on the main square.
Koronos is an amazing village to visit as well. It has been build in the valley, high between two mountains. In the winter, it may even snow there! From the village, you can see the sea, but from sea, you won't see a trace of the village. Legend says it has been build this way to stay safe from pirate invasions. This little village is pretty much traffic-free, and people still use donkeys to move building materials to build houses. All the way down to the main place, you will find 2 tavernas. This is an ideal spot for lunch.
Halki is another very nice village we recommend. It is very artistic and the center is worth a walk. It is very tiny though. You can have a nice coffee with a sweet bite on the square.
Going to the beach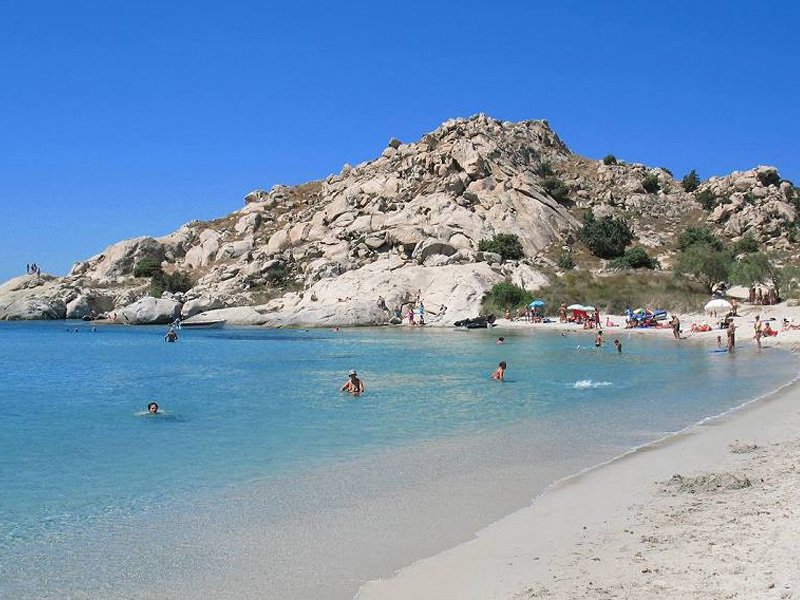 Naxos is very well known for its beaches. All the west coast is composed of beaches and coves you will want to check. Each beach has its own particularity, wether it's the type of sand or the way it is protected from the wind.
Dominant wind in Naxos is north, and the good thing is that pretty much all beaches on the west coast offer good enough shelter from that wind.
Agios Prokopios for example offers very good shelter from the north wind thanks to the high hills of Stelida. The sand is a composition of rice-like tiny rocks and shells, which doesn't stick to much to your body which is a nice plus. Water is turquoise, calm, and the beach is quite long (1.5 km). The south part of it is closed to bars and restaurants whereas the north part is more quiet.
Plaka beach is a more light yellow sand, more commonly found in Europe (the Atlantic facade of France for example). Plaka is a great spot for windsurfing (Plaka water sports) and there is a lot of nice restaurants and bars to choose from. The beach is so long though that you can choose from organized sun beds to complete natural and untouched setting.
Both beaches offer organized sun beds and natural places where you can just relax directly on the sand.
In cases of south winds, you will prefer going to Orkos beach, a bit further south, but one of the only west coast's spots protected from that wind. Expect yellow light sand, and no or very little service.
You can read more about going to the best beaches in Naxos Greece in this guide.
Kite surfing
Naxos is famous among the kite surfers' community and if you feel like it you definitely should give it a try yourself. Naxos has some of the best kite surfing schools you can find in Greece, and Mikri Vigla will be your preferred spot for that matter. (Only 10 km from Naxos Town) Keep in mind that a few lessons will be necessary before you can kite freely and start enjoying yourself.
Hiking Mount Zas
Mount Zas is the highest peak of the cyclades, a little over 1000m heigh. It is an amazing point of view, from where you can see pretty much the whole archipelago. Choose your day wisely though. You don't want too much wind, nor humidity nor heat (good luck with that one during peak season).
I suggest you choose a light north wind day. South wind brings humidity which will reduce your visibility. North wind (Meltemi) is a dry wind, and if light, will clear the horizon for you.
To start the hike, you will need to drive (or take the bus) to Filoti. Two trails start from there, one more direct than the other, the direct one being the more challenging. On your path, you can find two different caves and nice spring.
You can pick a guide for a little help, which has the great advantage of knowing the flowers and birds you will encounter (especially in spring and summer).
Sunset up is one of those moments you will remember forever, but don't try this if you are not properly equipped. Torch lamp is a must of course, and a comfortable pair of shoes is also something that should be overlooked. Filoti offers some very nice bars and restaurants with Mountain Views to relax afterwards.
Sailing tour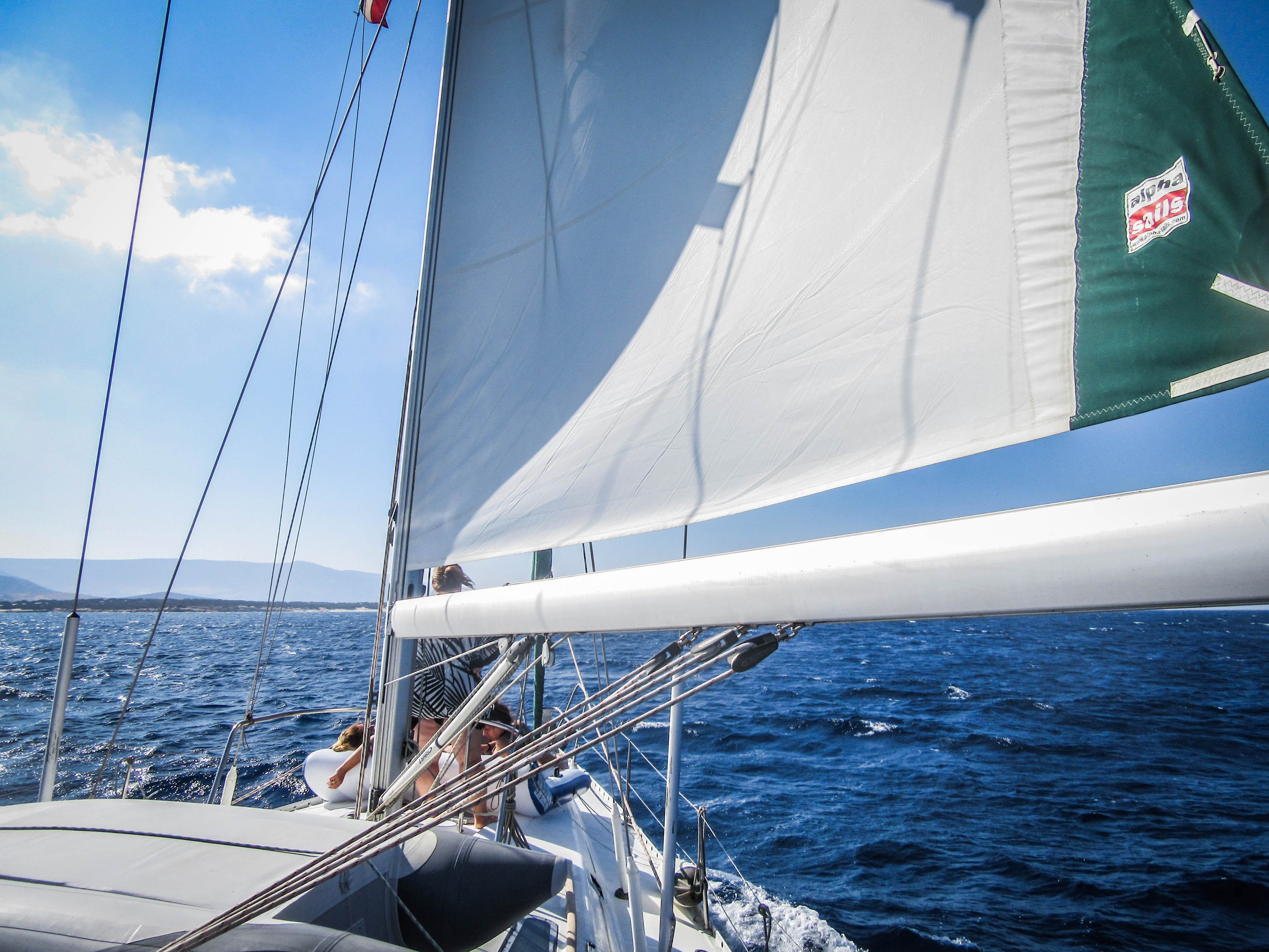 If you stay in Naxos for a few days, then a Naxos Sailing Tour is something your definitely should not miss. It gives you the unique opportunity to see the island from the sea, which will make you understand its massive size.
Also, boats can go to some coves and bays inaccessible otherwise, which a great plus (Rina cave for example). Some boat tours go to the neighboring island like Iraklia, Schinousa and Koufonisia. This is an amazing opportunity to explore secluded beaches.
Xanemo Sailing offers all inclusive day cruises and is a perfect fit for this. Great food, beautiful boat, and nice group cohesion will make your day on the water one of your holidays' highlights.
We hope this guide helped you planning your holidays in Naxos. Make sure you bookmark this guide in your favorites and send the link to your phone so you can check back through as you enjoy Naxos.
Don't forget to know overfill your days and leave space for the unexpected to happen, the time at the pool to relax with a cocktail, and let Naxos take care of you and your family.